With St. Patrick's Day looking a little different for everyone this year, we were delighted to be able to celebrate as normal in school. We held a Lá Glás which always adds excitement to this very special day. We also completed a few different art activities.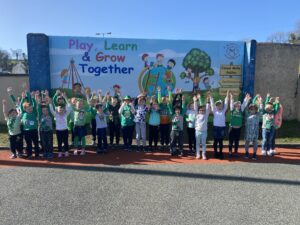 We made fingerprint Pots of Gold using paint and crepe paper.
We also made these cool Leprechaun masks.